Events in and around Southall - London Borough of Ealing
Superslam Wrestling
Date: Mon 23 Oct 2017
Superslam wrestling returns to The Beck for a night of top action for all the family to enjoy.
Islamic Event - Urs - Data Ganj Bakhsh Hajvery
Date: Sat 28 Oct 2017
Islamic Event - Urdu
Urs - Data Ganj Bakhsh Hajvery and others
Southall Nagar Kirtan 2017
Date: Sun 29 Oct 2017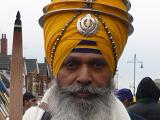 The annual Southall Nagar Kirtan (procession) celebrating the Parkash Ustav (Birthday) of Guru Nanak.
Diwali Charity Concert
Date: Fri 03 Nov 2017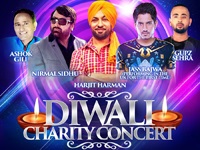 An incredible charity event celebrating Punjabi Music, with one of the most spectacular Bhangra line ups in aid of the Falcon Sports & Community Centre Slough.
Gok Wan - Naked & Baring All
Date: Thu 09 Nov 2017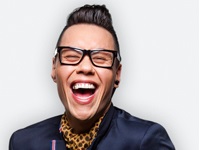 Thick-rimmed glasses. Shrieking laughs. Getting naked in shop windows.
---
For the archived local news visit the Southall Events Archive.
If you have a local event, kindly share it with the rest of Southall, by using the email.