Events in and around Southall - London Borough of Ealing
Southall Park Funfair 2019
Start Date: Thu 22 Aug 2019
End Date: Sun 01 Sep 2019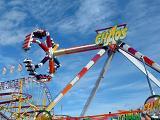 Bob Wilson's Family Fair in Southall Park.
Zee London Mela 2019
Start Date: Sat 31 Aug 2019
End Date: Sun 01 Sep 2019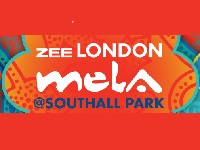 Now in its 17th year, Zee London Mela is a celebration of South Asian culture and is being held in the home of Bhangra - Southall.
An Audience with Liverpool Legends
Date: Wed 04 Sep 2019
Come and join Liverpool Legends Howard Gayle, John Barnes and Emile Heskey as they discuss everything you want to know about the beautiful game.
Double Comedy Dhamaal
Date: Sat 07 Sep 2019
Jays Entertainment bring to you for the first time at the Beck Theatre, Double Comedy Dhamaal, a Hindi language laugh out loud event by some of India's top comedians, VIP and Gaurav Sharma.
---
For the archived local news visit the Southall Events Archive.
If you have a local event, kindly share it with the rest of Southall, by using the email.