Events in and around Southall - London Borough of Ealing
Far right extremism workshop
Date: Tue 20 Feb 2018
Southall Community Alliance (SCA) has arranged a second workshop about the dangers of far-right radicalisation.
Merrick Road footbridge consultation
Date: Wed 21 Feb 2018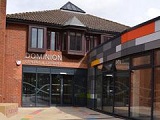 Southall residents can have their say on a proposed foot and cycle bridge on Merrick Road in Southall at an event this month.
Dr Bike health check sessions - Southall
Date: Sat 24 Feb 2018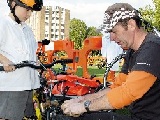 Free health check for your bike.
Learn how to check your bike for roadworthiness and get some cycling advice.
Islamic Event - Jalsa - Yaum-e-Siddique-e-Akbar
Date: Sat 24 Feb 2018
Islamic Event - Urdu
Jalsa - Yaum-e-Siddique-e-Akbar (RA)
Main speaker - Peer Syed Mazhar Hussain Shah Jilani
Dormers Wells Ward Forum meeting
Date: Mon 26 Feb 2018
The chance to influence what happens on Dormers Wells ward
Get involved in local decisions
---
For the archived local news visit the Southall Events Archive.
If you have a local event, kindly share it with the rest of Southall, by using the email.