Vienna Festival Ballet - Cinderella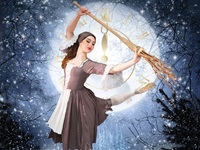 Date: Thu 13 Apr 2017

Time: 7:30pm
Description:
Vienna Festival Ballet is proud to present their new Spring Ballet for the 2017 Season – the classic tale of Cinderella, one of the best-known rags-to-riches fairy tales of all time.
A mistreated young girl, a glass slipper, two comical ugly step-sisters and a handsome prince combine to make the perfect piece of story-telling.
website: Beck Theatre
Location:
The Beck Theatre,
Grange Road,
Hayes,
UB3 2UE

If you have a local event, kindly share with the rest of Southall, by sending it to us via email.