Brian Conley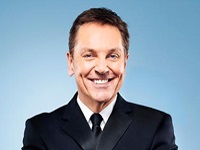 Date: Sun 14 May 2017

Time: 7:30pm
Description:
The multi-talented and irrepressible Brian Conley returns to the stage in this all-new show.
Brian will perform brand-new comedy, sketches and songs, alongside some of his best-known and loved retrospective material from the screen and onstage.
website: Beck Theatre
Location:
The Beck Theatre,
Grange Road,
Hayes,
UB3 2UE

If you have a local event, kindly share with the rest of Southall, by sending it to us via email.