Southall Festival 2017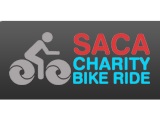 Date: Sun 23 Jul 2017

Time: Midday - 4 pm
Description:
Family Fun Day out to mark the finish of the annual Birmingham to London charity bike ride and the Met Police 999 Community Day.
FAMILY FUN DAY OUT
Bring a picnic and have a wonderful family day.
Come and join in our free fun activities and learn how to stay healthy. Activities include:
Healthy living stalls
Live DJ
Police Horses
Armed Response Units
Dog Units
Classic Police Cars
Beat the Bleep - test your fitness
Community football
Royal Navy Sports Games
Chelsea FC Coaches Penalty Shoot out
Kids Entertainment
Taekwonda display
Dr Bike (free advice), running, bucket ball, tug-of-war, .... much,, much more.
The annual Birmingham to London charity bike ride is arranged by the Sikh Arts & Cultural Association (SACA).
Hundreds of cyclists will be coming from the Hayes side and cheered along Southall Broadway towards their final destination, Southall park.
They cyclists completing their ride will be acknowledged and awarded medals for their effort.
I am sure we all agree this is an excellent cause to support and I know that the cyclists enjoy the encouragement they receive from members of the public.
The cyclists will probably start arriving between 2-3 pm and so if you are available please do come along to Southall Park and support them as they arrive in Southall.
Last year we raised a staggering £53,500 for the Queen Elizabeth Hospital Children's SACA Home from Home.
This year, the money raised by the SACA Charity Bike Ride 2017 will be used to fund 'Helping Hands Projects' in association with WellChild UK for children and young adults living with serious illness.
Over the last 32 years, the ride has raised in excess of £510,000 in aid of different children's charity groups.
More info at www.charitybikeride.com
Location:
Southall Park,
Southall,
UB1 3BT

If you have a local event, kindly share with the rest of Southall, by sending it to us via email.