Litter Pick & Orchard Maintenance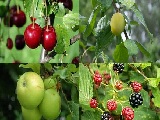 Date: Sat 10 Aug 2019

Time: 2pm - 3.30pm
Description:
Ealing Council's Park Rangers are leading a litter pick at Southall Recreation Ground. Southall transition will be there with Southall Community Alliance to lend a hand.
We'll also be checking on the fruit trees while we're there.
Please come along and help. No experience needed. You can just turn up. All necessary tools will be provided.
Southall Recreation Ground is accessible from Recreation Rd, The Common, Tachbrook Rd and Florence Rd UB2.
website:
southalltransition.org
Location:
Southall Recreation Ground,
Recreation Rd,
Southall,
UB2 5PE

If you have a local event, kindly share with the rest of Southall, by sending it to us via email.