Cricket Mela 2019 London (FREE)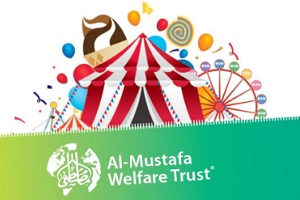 Date: Sun 18 Aug 2019

Time: 9 am - 8 pm
Description:
Al Mustafa Welfare Trust invites families and cricket enthusiasts to a fun filled day, all for good causes around the world.
With the aim of encouraging healthy recreation, we hope to improve the well-being of our communities as well as vulnerable communities around the world.

LIVE MUSIC
FOOD STALLS
KIDS ACTIVITIES
KIDS PLAY AREA
FAMILY DAY OUT
& LOTS MORE
For Booking, Stalls & Questions please call on 0208 5696 444 or email enquiries@almustafatrust.org
Sign-Up for FREE fast entry on our website: www.almustafatrust.org/cricket-mela
Find out more about Al-Mustafa Welfare Trust & how we help people around the world at www.almustafatrust.org
Al Mustafa Welfare Trust® is a registered charity in England & Wales (1118492)
Location:
Spikes Bridge Park,
West Avenue,
Southall,
UB1 2AR

If you have a local event, kindly share with the rest of Southall, by sending it to us via email.