TRUMP'S MIDDLE EAST PEACE 'DEAL OF THE CENTURY'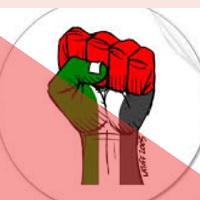 Date: Thu 13 Feb 2020

Time: 6:30 - 8:30pm
Description:
TRUMP'S MIDDLE EAST PEACE 'DEAL OF THE CENTURY': WHAT DOES IT MEAN FOR PALESTINE AND THE ANTIRACIST MOVEMENT?
Even at a cursory glance, Donald Trump's so-called peace 'deal of the century' is saturated with glaring and fundamental omissions reflecting another terrible injustice for the Palestinians.
The deal doesn't even pay lip service to international law. Instead, Palestinians are expected to surrender their collective rights, freedom and face further annexation of their land. Worst still they will remain locked, without a viable state, in a series of 'Bantustans' similar to the ones created by the Apartheid regime in South Africa.
The Guardian editorial wrote, "Half a century of occupation has led to a system of institutionalised discrimination against Palestinians. Israel will seize on the fact Washington has ignored UN resolutions and endorsed its brutal, unlawful policies".
Trump's 'deal' is underpinned by a colonial mind-set that dictates to an oppressed nation of at is good for its people and dismisses their history, occupation and lived experience. The anti-racist movement has a proud legacy of supporting international campaigns against racism and colonial rule and by supporting emancipatory movements, and freedom or independence struggles.
This month marked the birth anniversary of one of the great civil rights leaders in the USA, often referred to as the "apostle of peace". Martin Luther King, unlike those in power today, understood the real meaning of peace when he reminded us that, "True peace is not merely the absence of tension: it is the presence of justice".
The event will discuss the context and implications of this deal and how the anti-racist movement should organise itself to provide support and solidarity to the people in Palestine and the diaspora.
The event is organised by Southall Resists. It is the first of a series of monthly meetings organised throughout 2020 to encourage debate and discussion on critical and timely issues affecting Southall and the international community and to strengthen our knowledge, resilience and resistance.
Please note that there is limited space for this meeting so please reserve your seat/s.
For further information, please contact
Janpal on 07958 499222
or Suresh on 07816301706 or email info@tmg-uk.org
Speakers include:
Karma Nabusli - a writer and academic at the University of Oxford
Akram Salhab - a Palestinian campaigner and organiser
Aliya Yule - an Ant-racist and migrant justice campaigner
Harsev Bains - national Vice President of the Indian Workers Association (GB)
Suresh Grover - founder and Director of The Monitoring Group
Location:
Southall Town Hall,
High Street,
Southall,
UB1 3HA

If you have a local event, kindly share with the rest of Southall, by sending it to us via email.