Preparing for a COVID Winter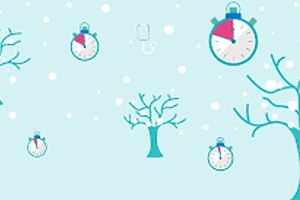 Date: Wed 04 Nov 2020

Time: 12:00 – 13:00 GMT
Description:
Helping residents in Ealing, Hounslow, and Hammersmith & Fulham prepare for winter
As you know, this winter will likely be our hardest yet.
This webinar is to help residents in Ealing, Hounslow and Hammersmith & Fulham prepare for the upcoming winter, alongside the COVID-19 pandemic.
Young people have been ignored by the Government since long before the Coronavirus crisis. They can no longer be a forgotten voice, an after-thought, in a pandemic set
It will cover:
MIND: How to cope with anxiety during this winter
Green Doctors: Tips to save money in energy bill during the winter
Local Public Health Team: COVID-19 testing and Flu Vaccinations
Hopefully, this will be useful to all residents, and is the first in a series of webinars over the next few months to help provide information, and give local people a chance to ask questions directly to speakers.
You can register online at:
www.eventbrite.co.uk
Location:
Online Event

If you have a local event, kindly share with the rest of Southall, by sending it to us via email.