Protecting The Health and Wellbeing of Communities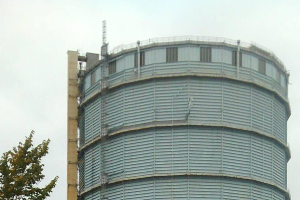 Date: Tue 01 Dec 2020

Time: 13:00 – 16:00 GMT
Description:
Presentations on the issues of air pollution, environmental injustice and brownfield remediation.
Residents are concerned about the remediation and redevelopment of former gasworks in their vicinity. The Guardian film 'Is My Neighbourhood Poisoning Me?' was the catalyst for campaign groups and individuals concerned about gasworks developments, both pre and post planning consent, to form an alliance, Gasworks Communities United.
The focus of our first conference is centred on our aim of; The implementation of independently assessed robust remediation strategies, preventing pollutants from excavation and remediation becoming airborne and the contamination of groundwater.
Presentations from academics with interests in pollution, environmental justice and brownfield remediation, will allow residents and other stakeholders understand what can be done to protect the health and wellbeing of residents living in the vicinity of gasworks sites.
Our speakers include:
Professor Jon Fairburn
Professor Andrew Watterson
Rose Virden
Angela Fonso
Angela is a member of Clean Air for Southall and Hayes (CASH) and has direct experience of the toxic air pollution from Southall Gasworks, recently renamed The Green Quarter by the developer Berkeley Group. She will discuss how the site remediation has impacted negatively on a community where residents are predominantly of South Asian origin. The CASH campaign played a role in influencing National Grid to erect an enclosure over the site of where the blue gasholder was situated and an air filtration system, before commencing remediation.
You can register online at:
www.eventbrite.co.uk
Location:
Online Event

If you have a local event, kindly share with the rest of Southall, by sending it to us via email.