Shobha Yatra in Southall 2022
Date: Sun 07 Aug 2022

Time: 12 noon
Description:
Shree Krishna Janmashtami
Shree Ram Mandir have arranged another Shobha Yatra to celebrate Lord Krisha's Janamashtami (Birthday).
The Shobha Yatra will start at the Shree Ram Mandir in King street at 12 noon. It will follow a designated route through Southall.
Temples and organisations wishing to join us on this occasion are welcome to bring banner depicting their institutions.
---
Please join this great event and be blessed.
The Shobha Yatra (procession) will proceeded along The green towards Southall Broadway.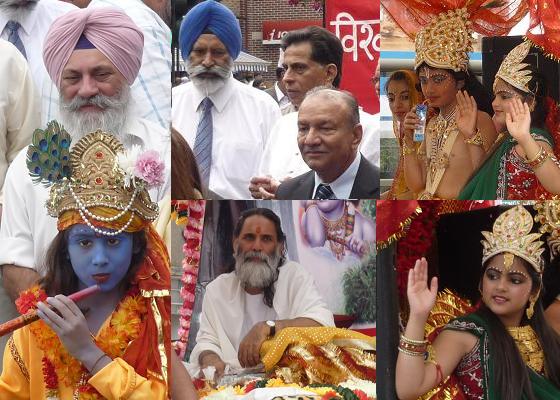 It goes past Southall train station and the Sri Guru Singh Sabha on Park Avenue.
It proceeds along South Road onto Lady Margaret Road. After it reached the first mini roundabout, it retraces it steps and goes back to the Shree Ram Mandir in King Street.
---
Preeti Bhoj has in the past been served from 2:30pm at the temple by the Anand family of the Brilliant Restaurant, Western Road, Southall.
More info at www.facebook.com/ShreeRamMandirSouthall
Location:
Shree Ram Mandir,
22 King Street,
Southall,
UB2 4DA

If you have a local event, kindly share with the rest of Southall, by sending it to us via email.