The Southall (Big Plan) AGM
Wed 06 Dec 2017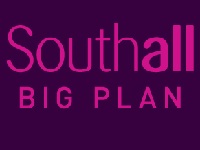 What happened at The Southall AGM held at The Dominion Centre in Southall, to celebrate 5 years of Southall Big Plan?
Ealing Southall MP Virendra Sharma was unable to attend. Councillor Julian Bell, leader of Ealing Council and Councillor Ranjit Dheer, deputy leader of Ealing Council were present.
The context of the meeting was set by Councillor Ranjit Dheer who talked about the Southall Charter, which was approved in December 2012.
The biggest priority, set 5 years ago by the residents, was to "Improve streets" by having "clean streets".
He also reminded the residents that vision of The Southall Charter was to "work together to renew pride in Southall."
After 5 years of (half-hearted) effort and looking at the INCREASED amount of rubbish on the streets of Southall, it becomes difficult to "renew pride in Southall".
Is that a success or failure?
His words of "We will (help you), if you will help us" were a bit hollow.
What could Councillor Julian Bell say to hide this failure, other than they are aware of it and STILL working in it.
The streets of Southall prove that "rubbish attracts rubbish."
Regeneration update
How many people attended? According to Councillor Julian Bell there are "as many (people) here today as we (when we) started" 5 years ago. He said that there had been investment in the following:
Dominion Centre refurbishment - £3 million invested
New Havelock Community Centre (Catalyst) will be ready in late 2018
New Shop fronts on The Green for 19 businesses
Southall Boulevard
There were homes under construction at the Southall Waterside, Havelock Estate and Maigavita works.
He said that 40% of those homes being built will be affordable homes, 600 at Waterside, 100 at Havelock phase 1B, 300 at Maigavita (Merrick Road).
He also said that over £10 million had been invested in Southall. New toilets will soon be available at the Herbert Road car park.
Policing matters and PSPO in Southall
What are Public spaces protection orders (PSPO), where and why are they being introduced was stated by Daniel Malone O'Halloran of Ealing Council. Acting Chief Inspector Deane said "What brings us here tonight (is that) we care about Southall." On the closure of Southall police station, taking place on 14th December 2017, he said "People will miss it when it is gone."
Sports England bid
Janpal Basran, Manager at the Southall Community Alliance was delighted that that Southall is one of 12 areas nationally selected (today – 5 December 2017) by Sport England to pilot a new approach to targeting inactivity and encourage people to take more exercise. Around £100 million of National Lottery funding will be invested in the pilot scheme over four years.
FM Conway
Residents and businesses in Southall and Hayes have been complaining of strong tar smells from the Heathrow Asphalt plant in Hayes operated by FM Conway since June 2014.
The factory maybe located in borough of Hillingdon but Southall Green and Southall Broadway residents are still complaining about the smell. Apart from the smell it is also an irritant and causes nausea.
Julian Bell informed the audience that he will be visiting the plant along with Virendra Sharma MP for Ealing Southall, John McDonnell MP for Hayes and Harlington and Dr Onkar Sahota, London Assembly member for Ealing and Hillingdon. He also said that he would be speaking to his counterpart, Cllr Ray Puddifoot, leader of Hillingdon Council.
Southall schools
Schools in Southall have been delivering good performances – something to celebrate!
Southall Town Hall Sale
Suresh Grover of Monitoring Group said "I wish I lived in a town you describe." On the selling of Southall Town Hall? "We will lose the diversity. We will go backwards not forward."
Councillor Julian Bell said that the cuts are not just happening in Southall. From 2010 to 2020, there is a 64% cut in government grants, which is causing a serious problem and we have to prioritise limited funds. The adult social care costs are rocketing. We need to reduce maintenance costs.
Ealing Town Hall is to be leased to a hotel to save £1 million in running costs, Action Community Centre, Action Town Hall and Acton library. Since 2010 we have faced with massive cuts.
---
If you have a local news story, share it with the rest of Southall, by using the contact form.