Changes to Ealing library service
Sat 27 Jan 2018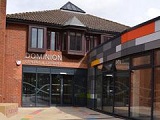 Ealing Council has decided to take over direct control of Ealing's library service in the wake of the Carillion collapse.
This move will ensure continuity of service for library users and allow time for all the options for the future of the service to be reviewed and considered.
For some time the council has been closely monitoring the financial situation regarding Carillion and ensuring robust contingency plans were in place. Since Carillion entered liquidation Ealing Council have ensured that all our libraries have been fully open and delivering a continuous service.
In order to secure the most efficient, value for money and high quality library services for residents and the future of the service, the decision has been taken to bring the service under the direct control of the council, with effect from 1 February 2018.
All current library staff will have individual meetings to ensure they make a smooth transition to the council.
Councillor Ranjit Dheer, deputy leader of the council said: "I know that library users, residents and staff have been very concerned about the recent events in relation to Carillion. The decision to bring the library service under direct control of the council will, I hope, allay those concerns and allow time for all options for the future delivery of a high quality library service to be considered."
"We are also seeking assurances from government on any funding that may be required to meet any increased costs in association with Carillion delivered services."
Ealing Council outsourced its library services in September 2013 to John Laing Integrated Services, which later sold the contract to Carillion.
Following the collapse of Carillion, which went into compulsory liquidation on 15 January 2018, a
petition
was set up to stop Ealing library's service "remaining outsourced by Carillion or any other private company."
---
If you have a local news story, share it with the rest of Southall, by using the contact form.