Ealing Music and Film Festival 2019
Thu 07 Feb 2019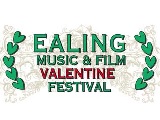 Returning for its seventh successive year in February 2019, the acclaimed
Ealing Music & Film Festival
will again celebrate Ealing's cultural heritage with a delightful array of music from classical to blues alongside an eclectic film line up, to entertain and enrich audiences.
The Festival supports the wealth of creative talent on its doorstep, through outreach and scholarships and has provided support valued at more than £12,000 in the last year alone, to help local young musicians via bursaries and the outreach programme
The Festival will take place from 13th – 17th February 2019 with both free and paid for events happening across Ealing at venues including the University of West London, St Barnabas Church, The Brentham Club, St Mary's Church and The MetFilm School.
There will be a range of outstanding concerts and film screenings, covering all genres. Music will vary from Jazz and Soul to the Classics, modern and traditional – films will include Quadrophenia alongside current student productions.
Ealing Music & Film Festival launches at lunchtime on Wednesday 13th February with a free concert at St Mary's Church, South Ealing performed by renowned pianist Emilie Capulet and The Household Guards' Wind Quintet, to include Poulenc's vibrant Sextet. In the evening we present a free screening of films by the talented students of UWL and MetFilm School.
On Thursday 14th February at 7.30pm the London Mozart Players and violinist Tasmin Little will perform Mozart's Eine Kleine Nachtmusik, Roxanna Panufnik's World Seasons and the music of Vivaldi, Elgar and Tchaikovsky at Weston Hall, University of West London
On Friday 15th February the Ealing Youth Orchestra, conductor Leon Gee and members of the London Mozart Players are joined at St Barnabas Church by the fabulous 2018 BBC Young Musician of the Year, Lauren Zhang, to perform Prokofiev's Second Piano Concerto; also included is Berlioz's Symphonie Fantastique and The Spark Catchers by young local composer and former EYO member Hannah Kendall, whose music has been performed at the BBC Proms.
On the evening of 15th February, 7pm at Weston Hall, University of West London, we are delighted to announce a screening in association with Ealing Classic Cinema Club of the iconic 1979 film Quadrophenia from Pete Townshend and Franc Roddam starring Sting, Phil Daniels, Leslie Ash and Toyah Willcox, with music by The Who (certificate 18).
The same evening at 8pm, we present in association with Ealing Eclectic Musicspace and Ealing Club CIC, a spectacular Jazz and Soul night with Louise Marshall and The Brethren at The Brentham Club, W5 1NP. Marshall has become one of the most sought-after session singers and has worked with a plethora of household names, including Jools Holland and David Gilmour.
Saturday 16th February brings a keenly anticipated performance of Dvorak's New World Symphony and Khachaturian's Masquerade Suite by the West London Sinfonia and conductor Philip Hesketh; they are joined by local actor Christopher Kent as narrator in a hugely enjoyable murder mystery, Nathaniel Stookey's The Composer is Dead.
The final day of the Festival, Sunday 17th February, brings two short afternoon concerts at the University of West London's Weston Hall to round off the Festival. From 3-4pm the Love2sing Choir conducted by Elizabeth Lusty will perform a selection of popular songs, followed at 5pm by showcase performances by students from the London College of Music and its Junior College.
All this and more can be enjoyed at Ealing Music & Film Festival 2019.
As before, the Festival has been organised by the independent Charitable Trust of the same name, specially set up by a group of local residents, and it is being supported by more than 20 local organisations and businesses and the University of West London
Julian Gallant, Festival Artistic Director said: "Our programme includes world class performers to inspire our younger local musicians and show what they can achieve. Where else would you be able to hear Tasmin Little and Lauren Zhang in the same Festival Programme? In parallel we are also extending our inclusion of events that highlight local film production."
Patrick Chapman, Chairman of the Trust, said: "Our seventh annual festival programme again focuses on Ealing's Cultural Heart, a heritage we celebrate with an ambitious series of concerts and screenings. As ever we have our eye on Ealing's young performers, using the surplus we generate to award scholarships and grants, a side-by-side concert experience with professional orchestral musicians and a music outreach programme in primary schools."
For more information, the full programme and tickets for all events please visit www.ealingmusicandfilmfestival.org.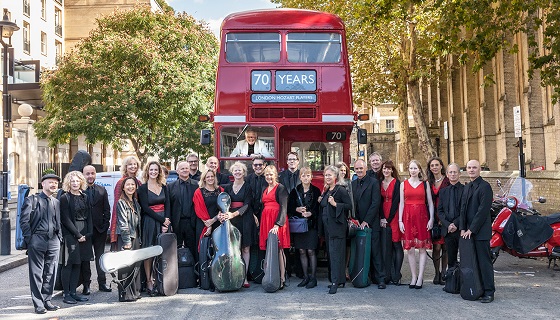 ---
If you have a local news story, share it with the rest of Southall, by using the contact form.