Brilliant News for Dipna
Wed 26 Feb 2020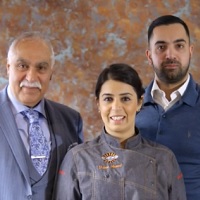 The Brilliant Restaurant of Southall was named as the Best Family-Run Restaurant in ITV's first Food & Drinks Awards show which was broadcast on Sunday 9th February 2020.
The event was hosted by Stephen Fry.
The first Brilliant Restaurant was opened on Western Road in Southall by brothers Gulu and Kewal Anand. In 2010 Kewal retired and passed away this year.
The restaurant is now run by Gulu Anand with his son, Shanker and daughter, Dipna Anand.
Dipna got a degree in Food and Hospitality from the University of West London in Ealing and returned to put her skills into the family business.
She has gone on to make a name for herself in television and in writing cookery books and running cookery classes.
The restaurant which started as a 30 seat restaurant is now a 220 seat establishment. It has been visited by the likes of Prince Charles.
---
If you have a local news story, share it with the rest of Southall, by using the contact form.