Council teams up with fire brigade to inspect rented properties
Wed 29 Mar 2017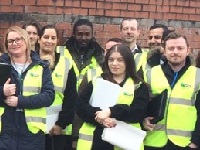 Ealing Council's property regulation and environmental services officers came together with the London Fire Brigade in Acton on Tuesday, 21 March to check that privately rented properties in the area are safe, legal and licensed.
All privately rented homes in Southall Broadway, Southall Green, Acton Central, East Acton and South Acton must now be licensed with the council. Privately renting a property in these areas without a licence is now an offence and can result in a prosecution and an unlimited fine.
The team knocked on 300 doors in the area. People answering the door were asked if they were renting the property and advised of the new rules. Rented properties visited on the day will be checked to ensure they are licensed. If not, the landlords of the properties will be issued with a warning letter. If they fail to license their properties within 14 days, the council will take further action which could eventually include prosecution.
As well as gathering information about the tenancy of properties, the teams also checked that adequate waste disposal and fire safety provisions were in place. One property was found to be poorly converted and unsafe. The landlord of the property will be served with a statutory improvement notice. If they fail to carry out improvement works, they could also face prosecution.
Flats that were found to have problems with waste storage were given advice on how to manage their waste and, where feasible, will now be provided with storage containers to help.
Council officers also visited 77 businesses, checking that they were disposing of their waste correctly with registered waste carriers. 22 were found to have no legal waste disposal arrangements in place and will be formally told to remedy this. They will also be issued a fixed penalty notice of £300.
Working alongside the council teams, firefighters carried out 20 home fire safety visits, including replacing broken smoke alarms at an HMO (house of multiple occupation) in the area. They also visited local businesses to give advice on ways to improve fire safety in their premises.
Councillor Jasbir Anand, cabinet member for housing, said: "The number of rental properties in Ealing is on the increase and our team, alongside the London Fire Brigade, made these visits as part of our work to ensure that they are properly managed and maintained and that landlords are taking their responsibilities seriously.
"We also know that fly-tipping and poor waste management is a cause of concern for local residents. We don't stop at clearing up fly-tips when they happen; we are also working with landlords, residents and businesses to nip this problem in the bud and improve homes and neighbourhoods. Our message is clear: if you are a landlord or a business and you think you can operate outside of the law, consider yourself on notice. We intend to enforce the rules for the benefit of everyone."
Information about the council's private rented property licensing scheme is available at www.ealing.gov.uk
Problems with waste and fly-tipping can be reported online at www.ealing.gov.uk/reportit.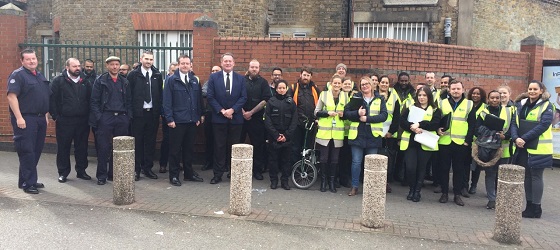 ---
If you have a local news story, share it with the rest of Southall, by using the contact form.