Southall celebrates Pakistan win
Mon 19 Jun 2017
Pakistan triumph over India in the World Cup final prompted the usual celebrations in Southall on Sunday.
Pakistan easily beat rival India to win the ICC Champions Trophy at The Oval. As soon as the match was coming to a conclusion, some Indian fans were leaving the Oval and the Pakistani fans started to gather on Southall Broadway.
Pakistani flags could be seen draped on cars and even on fans walking about.
The local police had warned the day earlier that traffic delays should be expected in Southall after the cricket final, irrespective of who won.
Although traffic congestion was bad in and around Southall, everyone was in good spirits.
Individuals above the Baithak Restaurant on Southall Broadway, on corner of Hambrough road, were the focal point due to it providing vocal support for the fans.
Chaudhry's TKC of Southall are keen Pakistani cricket supporters. They are the official caterers of Pakistan Cricket team in UK. They travelled in their Tiara, a traditional Pakistani bus, to The Oval. After the game, they provided food to the Pakistani cricket team.
Few days earlier Chaudhry's TKC of Southall also "pledged to provide thousands" of "boxed meals" to the Grenfell Tower residents.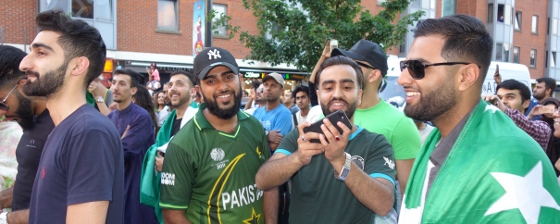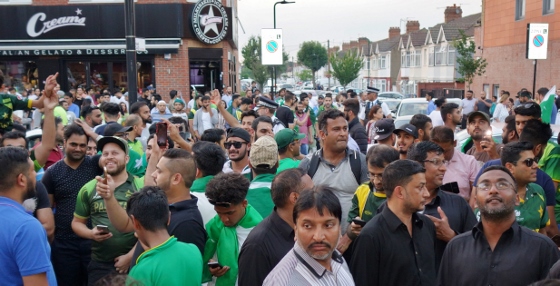 ---
If you have a local news story, share it with the rest of Southall, by using the contact form.