Dodgy goods seized from Southall and Greenford businesses
Wed 20 Sep 2017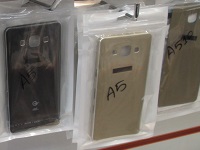 Ealing residents are being encouraged to attend a rally on Saturday, 30 September to show their opposition to NHS plans to cut critical health services at Ealing and Charing Cross hospitals.
Due to information provided to the council about £28,000 worth of counterfeit mobile phone accessories and E Liquids were seized.
Three premises were inspected in Bridge Road Southall and all were found to be selling prohibited goods.
Approximately 1839 items worth an estimated value of £24,640 of mobile phone accessories which included Samsung covers and headphones, Apple Ear Pods and Nokia phones. Counterfeit E Liquids worth £3,297 was also seized.
On Thursday, 31 August 2017, a shop in Greenford was also found to have illicit goods which included 5,980 packs of cigarettes, 1.75kg of HRT tobacco, 300g of Indian tobacco and 54 bottles of vodka.
Items will now be formally examined and further investigations will take place on the seized items.
Councillor Ranjit Dheer, cabinet member for safety, culture and community services, said: "Our trading standards team always do an outstanding job in protecting the public and the council does not tolerate dishonest businesses."
"We are determined to protect our residents by stopping dangerous goods reaching the market. The majority of businesses in the borough abide by the laws but when we do find unscrupulous businesses we will take action."
Suspected trading standards breaches should be reported to the Citizens Advice Service on 03454 040 506 or by going to
www.citizensadvice.org.uk
.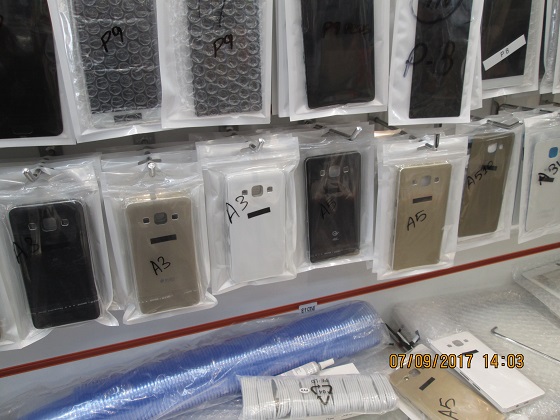 Counterfeit Samsung phone cases
---
If you have a local news story, share it with the rest of Southall, by using the contact form.