Meeting - Possible closure of Southall Police Stations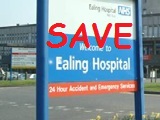 Date: Thu 14 Sep 2017

Time: 7:00pm
Description:
There's a meeting regarding the possible closure of Ealing and Southall Police Stations 14/9/2017 at 7pm Ealing Town Hall.
A report by the Mayor's Office has recommended that Ealing and Southall police stations be closed and the building sold off.
Don't ignore issues that affect you.
Get involved.
Location:
Ealing Town Hall,
Uxbridge Road,
Ealing,
W5 2BY

If you have a local event, kindly share with the rest of Southall, by sending it to us via email.