Southall News
Ex Liverpool F.C. Players to appear at West London event
Sat 24 Aug 2019
Liverpool Football Club former players Howard Gayle, John Barnes and Emile Heskey will be at the Beck Theatre Hayes on Wednesday 4th September 2019.
---
A Level results day Villiers
Fri 16 Aug 2019
VILLIERS High School is celebrating its best ever results after over a third of students achieved the top grade in their in A Level exam.
---
Eid ul Adha 2019 in Southall
Wed 07 Aug 2019
Will all of Southall and the UK be celebrating Eid ul Adha on the same day, Sunday 11 August 2019?
---
Get bike savvy with free cycling courses
Thu 01 Aug 2019
Whether you're a first-time rider or a regular cyclist looking to improve your skills, Ealing Council offers free cycle training sessions.
---
Witness Appeal – Stabbing in Southall
Wed 31 Jul 2019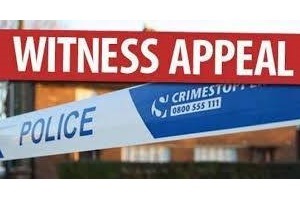 Detectives from the West Area Basic Command Unit would like to locate a suspect concerned in an assault.
---
---
For the archived local news visit the Southall News Archive.
If you have a local news story, share it with the rest of Southall, by using the contact form.