Southall News
Diwali - The Festival of Light in Southall 2017
Tue 17 Oct 2017
This year the festival of Diwali celebrated by Hindus, Sikhs and Jains falls on Thursday, 19 October 2017.
---
Two fires set off in back alley of Southall Broadway
Fri 13 Oct 2017
Residents in Abbotts Road, Southall were woken during the night to find some commotion outside. There were two fire lit in the side alleys of Abbotts Road - behind shops on Southall Broadway
---
Routes to mental wellbeing
Wed 11 Oct 2017
World Mental Health Day was on 10 October and Ealing Council's public health team have been working with Thrive LDN to bring a 'Problem Solving Booth' to Ealing.
---
Hundreds say hands off our hospitals
Wed 04 Oct 2017
Hundreds of residents showed their strength in opposing the NHS plans on Saturday with two marches culminating in a rally at Ealing Common.
---
Ealing marks Recycle Week 2017
Wed 27 Sep 2017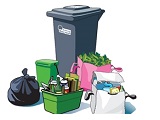 Residents may be surprised at just what their paper, glass and bottles can eventually be used for once they have been recycled.
---
Dodgy goods seized from Southall and Greenford businesses
Wed 20 Sep 2017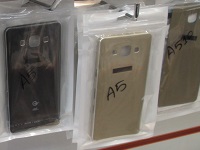 Thousands of mobile phone accessories and E Liquids were seized in Southall by Ealing Council Trading Standards Officers on Thursday, 7 September 2017.
---
---
For the archived local news visit the Southall News Archive.
If you have a local news story, share it with the rest of Southall, by using the contact form.