Southall News
Southall Job centre closure meeting
Fri 24 Feb 2017
Lots of residents attended a meeting to discuss the planned closure of the Southall Jobcentre at the Dominion Centre on Thursday evening.
---
BBC Asian Network visiting Villiers High School today
Wed 22 Feb 2017
Students got an insight into life as a radio journalist during a visit from the BBC Asian Network.
---
Anger and opposition to A&E closures
Sat 18 Feb 2017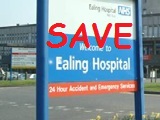 There was standing room only as hundreds of residents came to Wednesday's public meeting on NHS proposals to downgrade Ealing and Charing Cross hospitals.
---
Ealing recycling rates up by six per cent in under a year
Thu 16 Feb 2017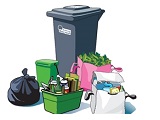 The council is thanking residents for their continued hard work in helping the borough improve its recycling rates, which have risen by six percentage points.
---
Proposal to freeze core council tax and protect the vulnerable
Wed 08 Feb 2017
Ealing Council's cabinet will next week consider proposals to keep its portion of council tax bills frozen for the ninth year running but pass on the government's 2% social care levy to residents.
---
Council to improve Gurnell redevelopment with new affordable housing
Sat 04 Feb 2017
Ealing Council is working to secure affordable homes for rent as part of the ambitious redevelopment of the Gurnell Leisure Centre site.
---
---
For the archived local news visit the Southall News Archive.
If you have a local news story, share it with the rest of Southall, by using the contact form.