Southall News
The elusive Peabody consultation in Southall
Thu 10 Oct 2019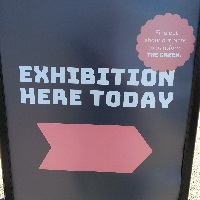 Did anyone attend the recent Peabody consultation on development of The Green, Southall? There was nothing about it on Peabody website and nothing on the Ealing council website.
---
West London Stand Up To Racism to hold a public rally in Ealing
Thu 03 Oct 2019
After their very successful protest outside the North Ealing Tube station last month, the West London Stand Up To Racism are holding a public meeting in Ealing.
---
Does the murder of a complete stranger affect others?
Thu 26 Sep 2019
How does the murder of a complete strangers affect others in the vicinity of the crime scene?
---
Two men arrested in connection with Southall murder
Wed 25 Sep 2019
Detectives investigating the fatal stabbing of a 22-year-old man in Southall have arrested two men on suspicion of murder.
---
---
For the archived local news visit the Southall News Archive.
If you have a local news story, share it with the rest of Southall, by using the contact form.