SACA Charity Bike Ride 2022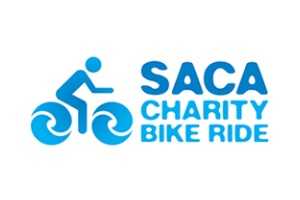 Date: Sun 24 Jul 2022

Time: 2 - 3 pm
Description:
Today will mark the end of the annual Birmingham to London charity bike ride arranged by the Sikh Arts & Cultural Association (SACA).
Hundreds of cyclists will be coming from the Hayes side and cheered along Southall Broadway towards their final destination, Southall park.
They cyclists completing their ride will be acknowledged and awarded medals for their effort.
---
I am sure we all agree this is an excellent cause to support and I know that the cyclists enjoy the encouragement they receive from members of the public.
The cyclists will probably start arriving between 2-3 pm and so if you are available please do come along to Southall Park and support them as they arrive in Southall.
Every year a children's charity is selected as the ride's beneficiary. This year, the money raised by the SACA Charity Bike Ride 2022 will go to the 'Queen Elizabeth Hospital'.
---
There was no SACA charity bike rides in 2020 due to covid precautions. The Birmingham to London SACA Charity Bike Ride 2021 raised funds for the SACA Smile bus which will be used by disability charities in London.
Over the last 37 years, the ride has raised in excess of £650,000 to support sick and critically ill children.
Website www.charitybikeride.com
Map:
Location:
Southall Park,
Southall,
UB1 3BT

If you have a local event, kindly share with the rest of Southall, by sending it to us via email.