Preview of The Southall (Big Plan) AGM
Sun 03 Dec 2017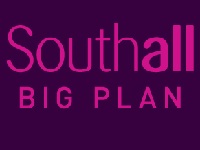 The Southall (Big Plan) AGM is being held at the Dominion Centre in Southall. Is the Southall Big Plan still alive?
"From 2013-2018 Southall will benefit from a series of improvements as part of a major project led by Ealing Council called the Southall Big Plan" according to the Southall Big Plan website.
The website of the Southall Big Plan has been dead for 2 years.
The last event listed on it was the "Southall Film Screening" on Sunday 30 August 2015.
The last news item is dated 10thJune 2015.
The last Facebook entry is dated as 21 August 2015.
The last tweet is dated 22 December 2015.
There is nothing to suggest that The Southall Big Plan is alive.
Having a big annual meeting is just glossing over the facts.
A lot of money has been spent around Southall Broadway. The people who sit in the ivory towers only know it was a big successful PROJECT because it was COMPLETED.
Do they know what they did WRONG?
Do they know what the NEGATIVE impacts are?
The ONLY people who know this or whether the MONEY was wisely spent, are the people who experience the results in their daily life.
Has anybody bothered to ask them?
Has anything that residents have said been noted so that MISTAKES are not repeated AGAIN?
---
If you have a local news story, share it with the rest of Southall, by using the contact form.