New website for Clean Air for Southall and Hayes (CASH)
Sun 02 Feb 2020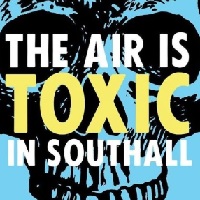 Clean Air for Southall and Hayes (CASH) has launched an amazing and informative website.
"It is an excellent way to gain a good overview of why CASH was formed and the progress they are making, in holding Berkeley Group accountable for the environmental injustice negatively impacting, Southall residents."
Residents are experiencing numerous health symptoms (asthma, breathing difficulties, lung irritation, even cancer) related to chronic exposure to benzene and napthalene disturbed from the contaminated soil by the site developers, Berkeley. The World Health Organisation states there is no safe level of benzene, that it's worse indoors, and that children are uniquely vulnerable.
This health crisis has been affecting Southall residents for the past two years, as well as pupils at nearby Blair Peach Primary School. Even worse, the gasworks site is being developed for social housing.
"WE DESPERATELY NEED EALING COUNCIL TO ACT AS IF THEIR DECLARATION OF A CLIMATE EMERGENCY IS REAL."
The website url is southallandhayescleanair.org.uk
Please share the link, with friends, family, neighbours and work colleagues.
---
If you have a local news story, share it with the rest of Southall, by using the contact form.