The Spirit of Southall
Fri 17 Apr 2020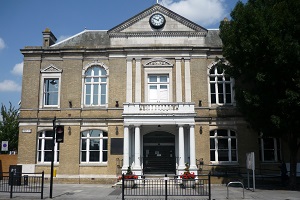 While some retailers may have hiked up their prices to fleece the residents in time of need, others have risen to the occasion.
They have seen it as an opportunity to serve the community and say a 'Thank You' to the NHS staff that we rely on to keep us safe.
The following is just a few examples of the people that have stepped forward in our hour of need.
The Gurdwara Sri Guru Singh Sabha based on Havelock Road and Park Avenue, Southall has adapted to the current situation.
During the current crisis, the sevadars have worked night and day to prepare thousands of meals for their FREE MOBILE FOOD SERVICE that provides HEALTHY and NUTRITIOUS essentials to those in need.
Chaudhry's TKC based on The Broadway, Southall, started their donation of food delivery to the doctors, nurses, health care workers at Ealing hospital on 25 March 2020 with the message of "salute you and support you".
Jalebi Junction based on The Broadway, Southall, delivered samosa's and jalebis as a "Thank you" gesture to the amazing staff at the Hillingdon Hospitals NHS Foundation Trust in 26 March 2020.
The Gurdwara Guru Nanak Darbar on King Street, Southall, dropped off 50 containers of hot food for officers at Hounslow Police Station.
The Gurdwara Guru Amardass Ji on Clifton Rd, Southall is providing a takeaway langar 24 hours a day for anyone that may need it.
Kulcha Express based on the Green and South Hyde Lane, Southall has been providing food to several hospitals with the help of Khalsa Aid (an international NGO) to show their appreciation of NHS staff.
Southall Community Alliance and the Young Ealing Foundation have had discussions with Ealing Council about setting up a food distribution service in Southall from next week.
---
If you have a local news story, share it with the rest of Southall, by using the contact form.