TKC Iftari in honour of Pakistan Cricket Team
Wed 21 Jun 2017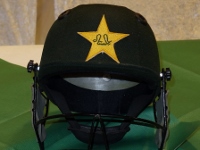 Chaudhry's TKC of Southall invited people to a community (opening of the fast) Iftar meal on Thursday evening at 9pm on 22 June 2017.
The event was to also celebrate and honour the Pakistan Cricket Teams stunning victory over India and winning the ICC Champions Trophy on Sunday (18 June 2017).
Chaudhry's TKC are the official caterers to the Pakistan Cricket in the UK. On display at their restaurant was a bat signed by all the Pakistan cricketers with a photo of each team member.
There was also a cricket ball signed by Pakistan bowlers Mohammad Amir, Hasan Ali and Junaid Khan.
There was also a cricket helmet and some other items on display. All the items will later be auctioned for a charitable cause.
Many people enjoy the celebrations on Sunday with streets filled with crowds dancing and singing. It attracts people from outside Southall who come "prepared with ghetto blasters, pressure horns in hired cars". These type of celebrations cause disruptions to a lot of people including the Police.
People have good reason to celebrate but their reaction was " inappropriate in light of recent events" in London according to Dalawar Chaudhry.
Dalawar Chaudhry and other community leaders hope that people from outside the area will refrain from coming to Southall on Eid (Either on Sunday or Monday) and avoid making matters worse. The celebrations need to be toned down in view of the recent tragedies in London.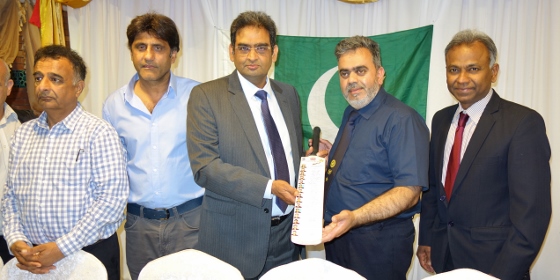 ---
If you have a local news story, share it with the rest of Southall, by using the contact form.