Grand Opening: Hariavali Bhag at Norwood Hall
Mon 09 Oct 2023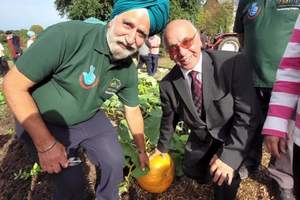 Sri Guru Singh Sabha Southall is thrilled to announce the creation of Hariavali Bhag, a vibrant community garden situated within Norwood Hall.
This accomplishment is the result of dedicated collaboration between Mael Gael and Sri Guru Singh Sabha Southall at the Norwood Hall site.
This Southall Community Gardens & Food Growing Project was overseen by Mael Gael, a community project based at Norwood Hall in Southall, dedicated to serving all segments of the community.
---
This project was made feasible through an 18-month grant from the Big Lottery Fund, and Norwood Hall is situated on Tentelow Lane, Southall.
Daljit Singh Grewal, who sadly passed away, served as the Mael Gael Coordinator and was honored with the British Empire Medal in 2021 for his remarkable contributions during the COVID-19 response.
Launched in April 2022, this volunteer-led initiative sought to revitalize an extensive pre-existing garden and unused land. Its primary objective was to provide gardening and horticultural activities, along with serene spaces for relaxation and peace, catering to the needs of Mael Gael users.
---
Mael Gael receives support and funding from Sri Guru Singh Sabha Southall, the largest Sikh institute outside of India.
The official opening ceremony took place on Saturday 7 October 2023. It was attended by Ealing Southall MP Virendra Sharma, Cllr Jasbir Anand (Southall Green), Cllr John Martin (Norwood Green), and other dedicated councillors from Ealing and Hillingdon.
The garden's charm was enhanced by the heartwarming attendance of individuals from diverse faiths, enthusiastic children, volunteers, the sangat, local school representatives, and the executive committee from Singh Sabha Southall.
---
The dedication of local heroes, including devoted volunteers and the exceptional OWNGROWN TEAM, is evident in every brick, seed, and nurtured plant in this noble endeavour.
Beyond its lush and colourful flora, this garden offers an area for outdoor education. For our young explorers, there's a dedicated space where they can play, discover, and learn while immersed in nature.
Experience nature, enrichment, and learning at Hariavali Bhag. Keep in touch to stay informed about their upcoming events and workshops.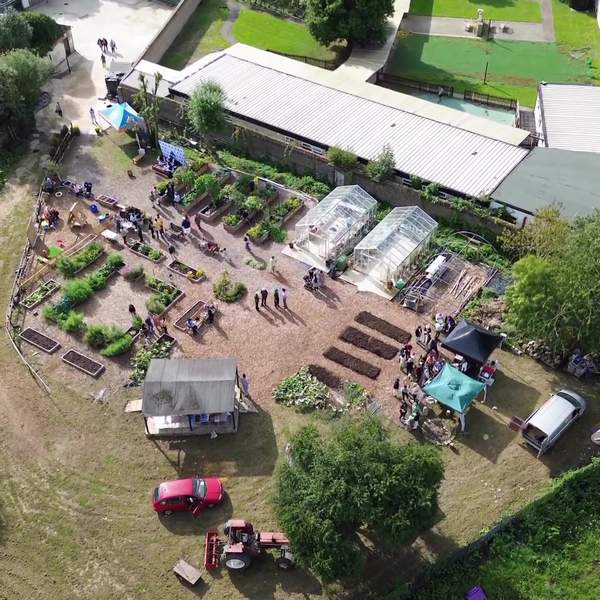 ---
If you have a local news story, share it with the rest of Southall, by using the contact form.