Four charged in small boats investigation including man from Southall
Mon 06 Nov 2023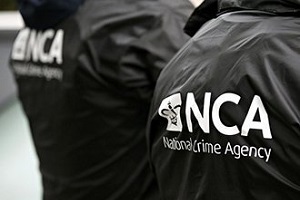 As part of a National Crime Agency (NCA) investigation into a crime group allegedly involved in smuggling people to the UK using small boats, four individuals have been charged.
On Monday 23 October 2023, Pistiwan Jameel, 53, and Clare Meekings, 52, both of Old Oscott Lane in Birmingham, were apprehended by NCA agents in Birmingham. They have subsequently been charged with conspiracy to facilitate illegal immigration.
Artan Halilaj, 39, of Crosslands Avenue in Southall, was arrested in Hounslow and has also been charged with the same offence.
---
Fiorentino Halilaj, 25, of no fixed abode, was produced from an immigration detention centre near Heathrow, interviewed by NCA officers, and has been charged with conspiring to facilitate illegal immigration.
All four are scheduled to appear before Birmingham Magistrates Court on Wednesday 25 October 2023.
Image credit: National Crime Agency (NCA)
---
If you have a local news story, share it with the rest of Southall, by using the contact form.