Potential closure of the Southall Broadway Post Office
Thu 16 Nov 2023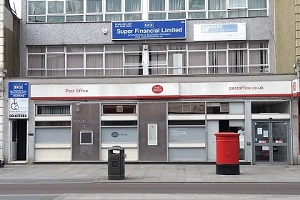 The Southall Post Office located on The Broadway is scheduled to close early next year, pending a public consultation.
The six-week public consultation has started and will last until 27 December 2023, during which local residents can express their concerns.
The reason for the closure, we are told, is that there are four alternative post offices in close proximity to the current branch, offering convenient options for customers.
---
These are located at:
Lady Margaret Road Post Office, 189 Lady Margaret Road, Southall, UB1 2PT, operates from Monday to Friday. Closes at 1 pm on Thursday
Mount Pleasant Post Office, 4 North Parade, Southall, UB1 2LF, is open six days a week.
King Street Post Office, 16 King Street, Southall, UB2 4DA, is open six days a week.
Western Road Post Office, 137a Western Road, Southall, UB2 5HL, is open six days a week.
The Lady Margaret Road Post Office and the Mount Pleasant Post Office are located approximately 0.6 miles away from Southall Post Office. The other two branches are all within 1.3 miles.
---
The proposed month of closure is February/March 2024.
Residents can find more information and take part in the consultation.
The closure of the branch is a commercial decision for Post Office Ltd and therefore they are NOT seeking feedback on this aspect of the proposed change.
Another undisclosed reason for the proposed closure is that the lease on the property is set to expire.
The services most likely to missed are the Passport Check & Send, Vehicle Tax, Driving licence renewals and International Driving Permits.
Dr Onkar Sahota, member of the London Assembly for Ealing & Hillingdon said "Southall residents will struggle without a post office on Southall Broadway location. Please do respond to the consultation taking place by the Post Office."
---
One resident commented "Have they seen the queues outside this post office on a daily basis. Its more likely a financial decision than caring what the residents need."
Another resident commented "But in those 3-4 other locations they don't offer passport services, driving license applications and so many other services. They are smaller than the southall post office. This is stupid closing it down."
---
If you have a local news story, share it with the rest of Southall, by using the contact form.